Cosmetic Dentistry – Whitney, TX
Attain a Smile You Can Be Proud Of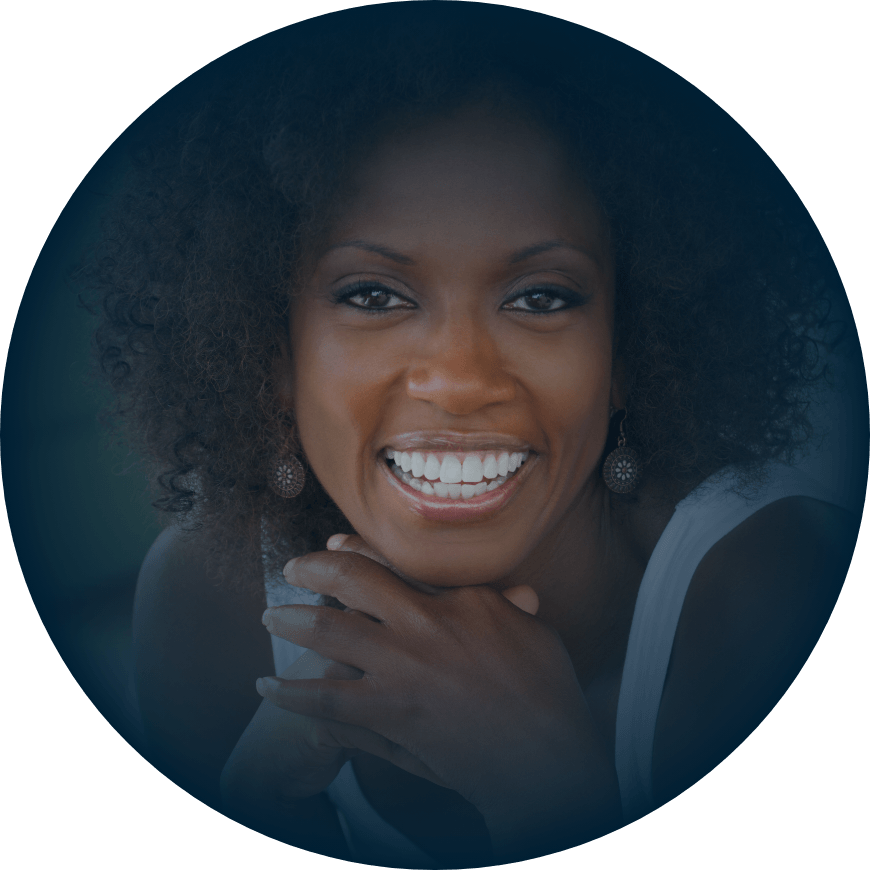 Famous actors, models, and singers get cosmetic dental work done all the time to beautify their smiles and boost their confidence, but you don't have to be rich and famous to benefit from cosmetic dentistry! Dr. Jay Oakey is able to offer the exact same treatments that many of these stars get. You can achieve truly stunning results without having to pay ridiculous Hollywood prices. If you're ready to take your smile to the next level, contact Lake Whitney Dental today to schedule a cosmetic consultation.
Why Choose Lake Whitney Dental for Cosmetic Dentistry?
In-Office and Take-Home Teeth Whitening Available
Lasting Results Designed to Look Natural
Treatments 100% Personalized to Create Your Perfect Smile
Veneers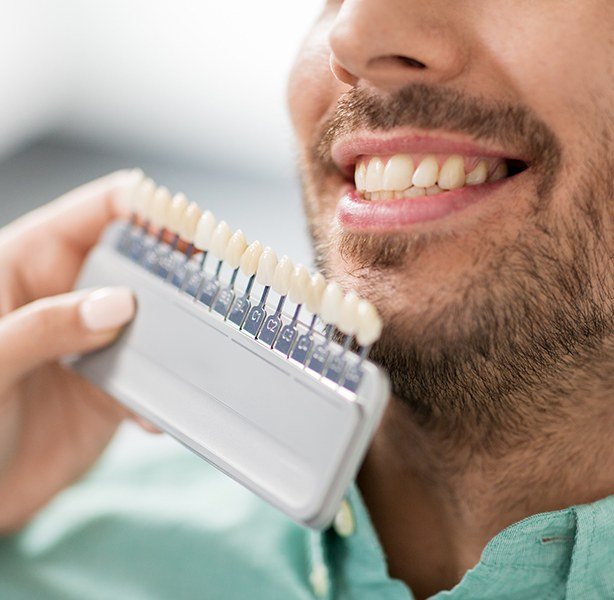 Veneers are thin porcelain shells that are fitted over the front of your teeth. They act as little "masks" to conceal virtually all aesthetic dental imperfections, instantly creating a more uniform and attractive smile. Veneers can correct gaps, stains, chips, cracks, and can even make slightly crooked teeth look straighter. Plus, they're always custom-made to meet your needs, and getting them only takes two appointments.
Lumineers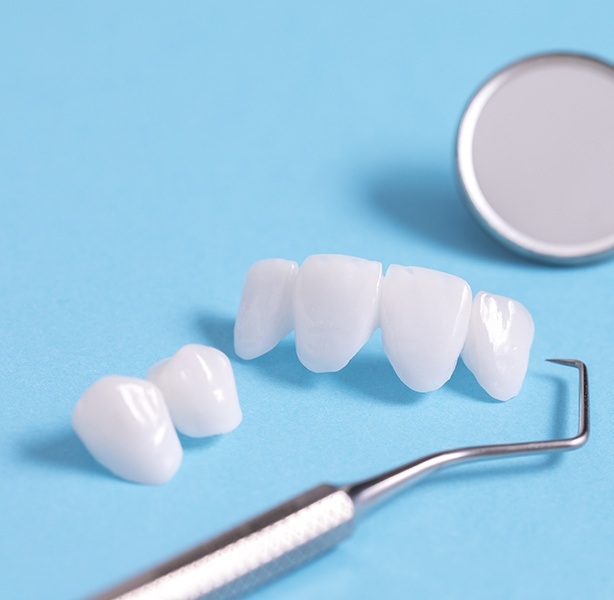 To create room for veneers, a sliver of enamel must be removed from your teeth. This makes them essentially permanent, as enamel does not grow back once it has been lost. Lumineers, however, are much thinner, allowing them to be placed without altering your natural tooth structure. In many cases, they're just as beautiful and durable as traditional veneers. During your consultation, we can discuss which option would be better for your unique smile.
Metal-Free Restorations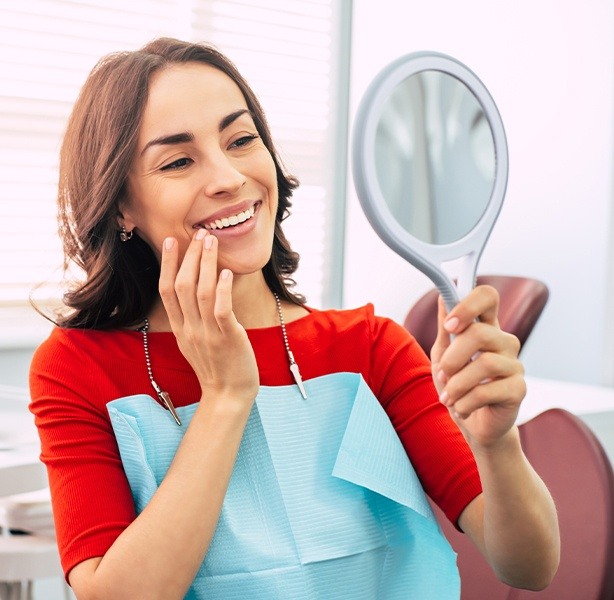 If you need a dental crown, inlay, or onlay to repair a damaged front tooth, rest assured that your treatment doesn't have to stand out in your smile. We use all-ceramic materials to create restorations that blend into your enamel and don't contain any metal. They allow us to heal your smile's structure and improve its appearance at the same time.
Direct Bonding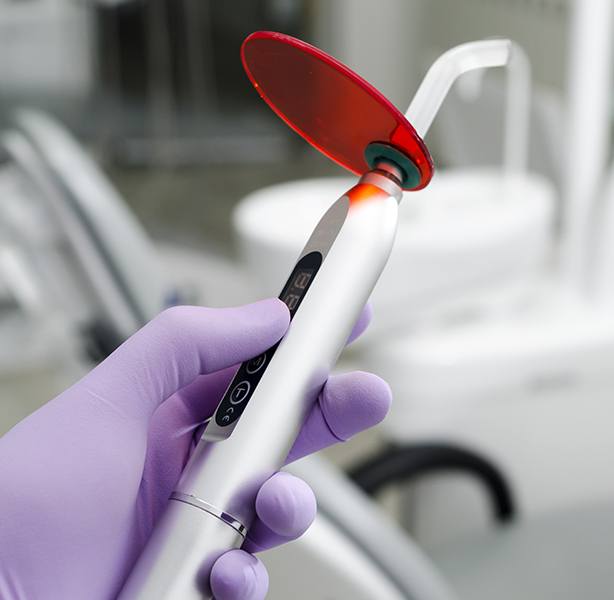 If your smile just needs a slight touch-up, then you might benefit from direct bonding. Tiny flaws like chips, cracks, and stains can be easily corrected in about one hour. We apply a composite resin material that has been customized to match the color of your enamel. By covering the offending area, it will appear as though the imperfection never even existed.
Teeth Whitening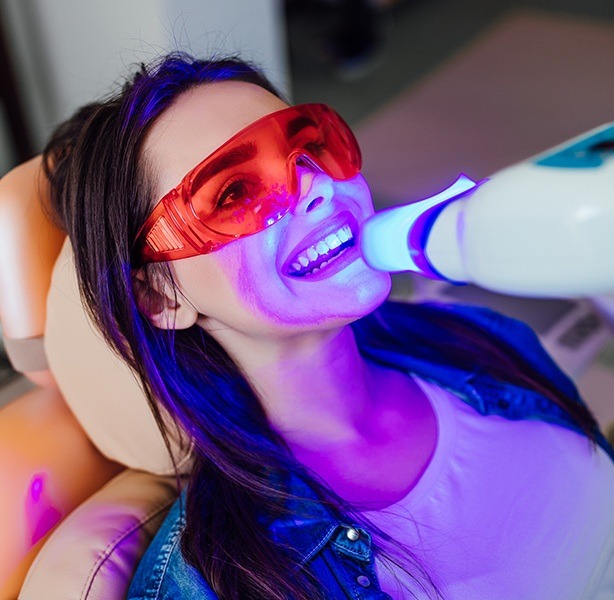 Do you have an upcoming event like a wedding where you want to quickly look your best? Our in-office teeth whitening treatment can brighten your smile by six to eight shades in just one hour-long appointment. Want to comfortably lighten your smile while relaxing at home? We can create custom-fit mouth trays and give you a bleaching gel that's several times more potent than any product you can find in stores. After just two weeks of daily use, you'll be thrilled with the results!
Digital Imaging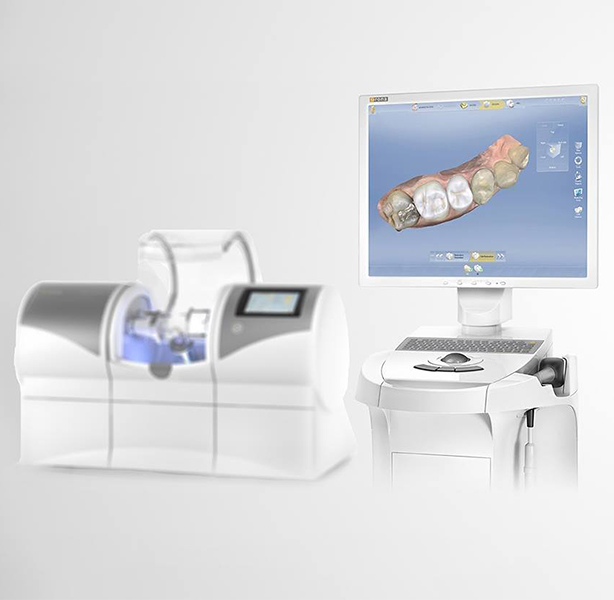 Want to know what your smile might look like before you even begin cosmetic treatment? With digital imaging technology, we can give you a glimpse into the future. Using a photo of your current smile, we can edit it to predict how teeth whitening, veneers, or any other cosmetic procedure will transform your appearance. From there, we can make adjustments accordingly to ensure you get the results you want.
Botox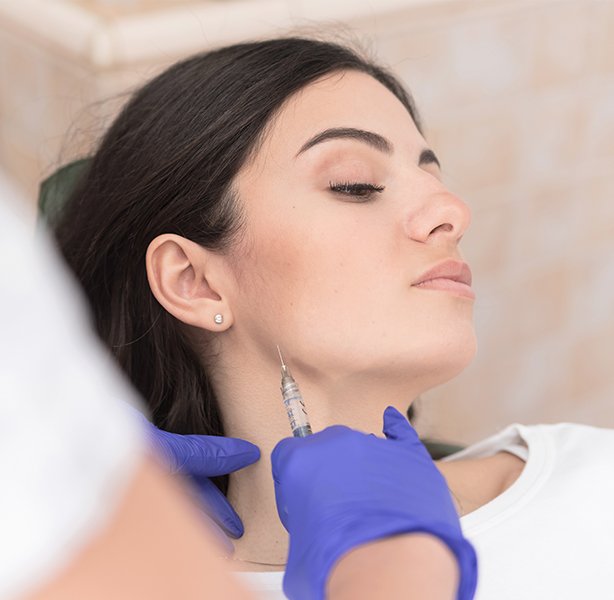 All of the services we offer are intended to help our patients smile, but smiling can actually lead to another aesthetic problem—visible lines and wrinkles! Fortunately, the team at Lake Whitney Dental is ready to help you with this issue using one of the most trusted methods in the world: Botox. This quick and easy treatment only takes about 10-minutes and can make wrinkles on the forehead and around the eyes, nose, lips, and cheeks disappear for several months to create a smoother, younger look that you'll love.