Preventive Dentistry – Whitney, TX
Setting the Foundation for a Healthy Smile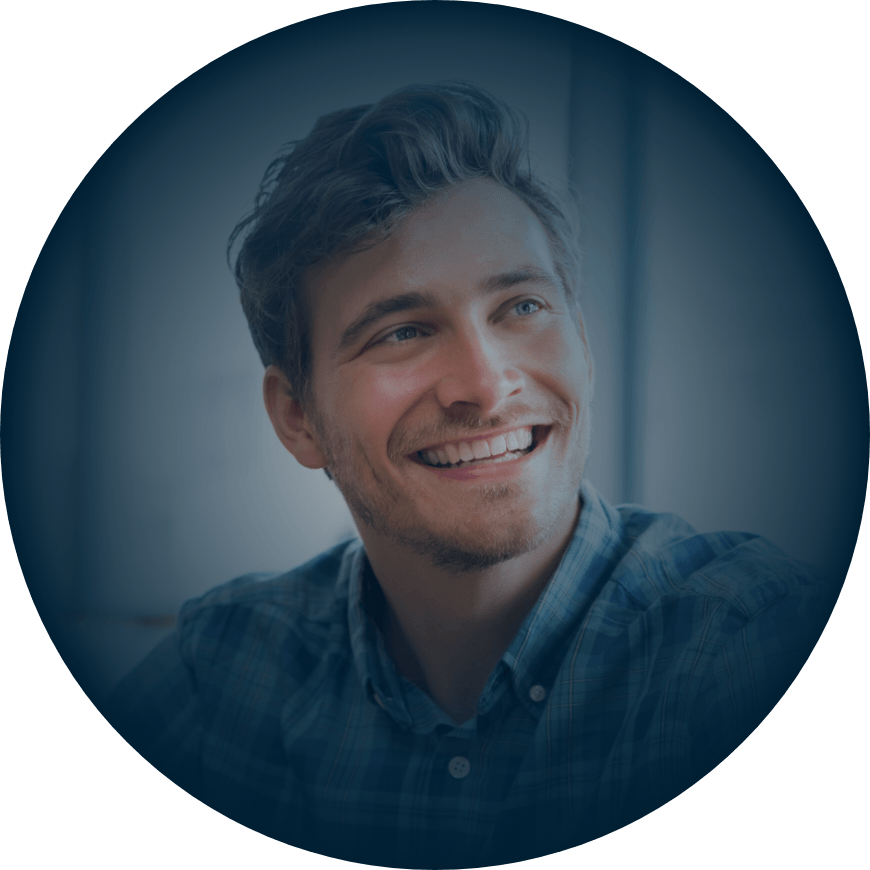 Any mechanic will tell you that performing routine maintenance on your car is much better than having it break down on the side of the road. This philosophy also applies to your dental care! Dr. Oakey takes a proactive approach to prevent cavities, gum disease, and other oral health issues from damaging your smile. Each service described below is quick, simple, and designed to keep you from needing more invasive (and costly) treatments later on. To schedule your visit, contact Lake Whitney Dental today!
Why Choose Lake Whitney Dental for Preventive Dentistry?
Happy to Treat Patients of All Ages
Care Is Always 100% Personalized for Each Patient
Experienced, Family-Oriented Dentist
Dental Checkups & Cleanings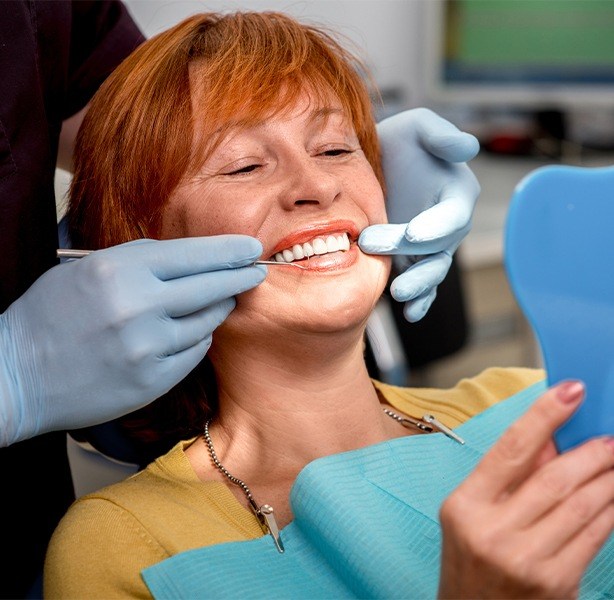 Routine checkups and cleanings are two of the most important services we provide, and you only need two of them a year to keep your smile healthy! Dr. Oakey will closely examine your mouth to spot and treat minor issues before they spiral into major headaches down the road. Our team will also clear away plaque that you may have missed while brushing and flossing at home, stopping potential cavities in their tracks.
Fluoride Treatment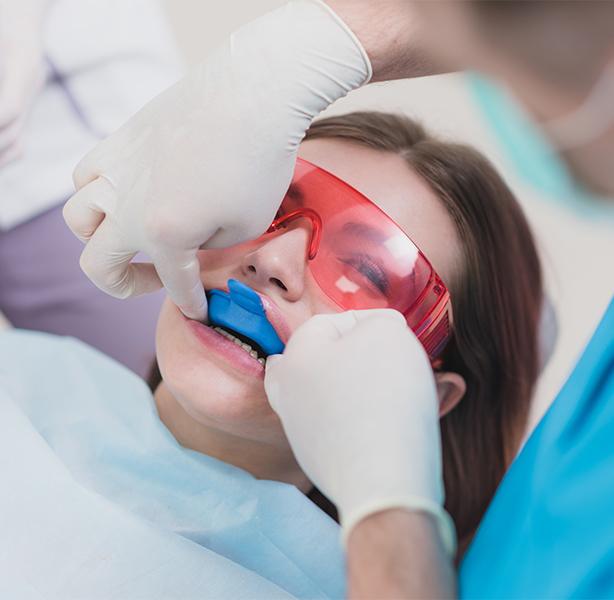 Fluoride is a naturally occurring mineral that strengthens your teeth and fights cavities, which is why it's added to most oral hygiene products. Most people get plenty of fluoride from their toothpaste, mouthwash, and tap water, but some patients could always benefit from more. As part of your checkup, we can apply a concentrated fluoride gel to your teeth in just a few minutes, ensuring they stay strong and healthy in between your appointments.
Dental Sealants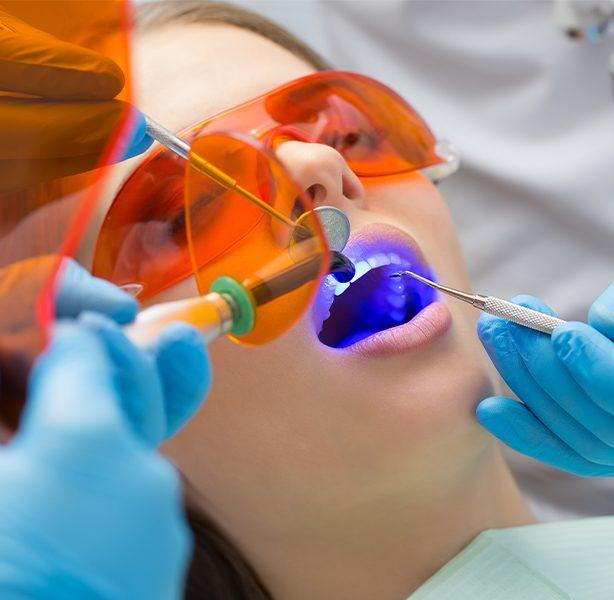 The molars and premolars (teeth located in the back of the mouth) contain pits and grooves where food debris can get trapped, attracting bacteria that cause tooth decay. Many children have difficulty reaching these teeth when brushing. To reduce the risk of cavities, we can quickly and painlessly apply dental sealants to these teeth. This plastic-like coating creates a barrier over the areas of your or your child's teeth that are more vulnerable to cavities.
Children's Dentistry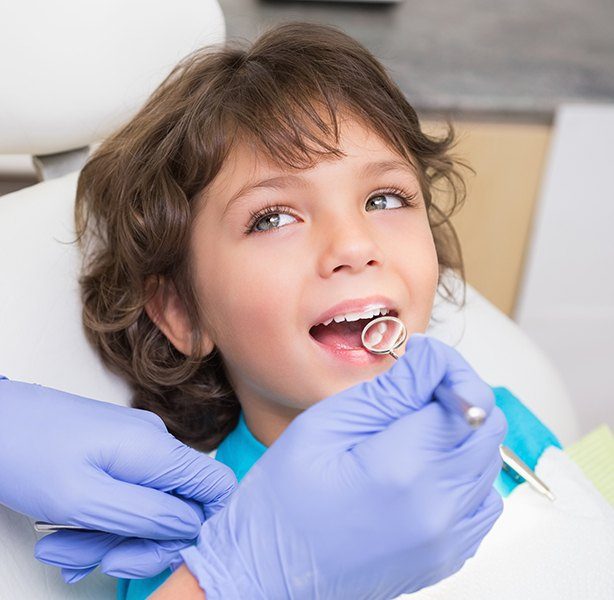 Early dental care is essential in ensuring your child grows up with a healthy smile. We can gladly provide your son or daughter with regular checkups and cleanings, correct any problems that arise along the way, and help them develop proper oral hygiene habits that will persist into adulthood. We'll also be happy to answer any questions you may have about taking care of your little one's smile at home.
Special Needs Children's Dentistry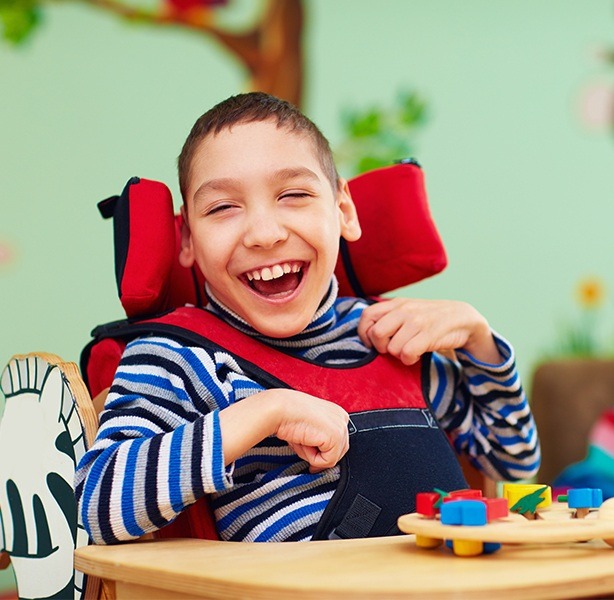 Each and every one of our patients has unique needs when it comes to their smile, and we plan their treatment accordingly. Please don't be afraid to let us know if you have a child with special cognitive, behavioral, or physical impairments. Dr. Oakey and all of our team members are trained to accommodate young patients with special needs. We'll do our utmost to make their visits as comfortable, safe, and enjoyable as possible.
At-Home Dental Hygiene Products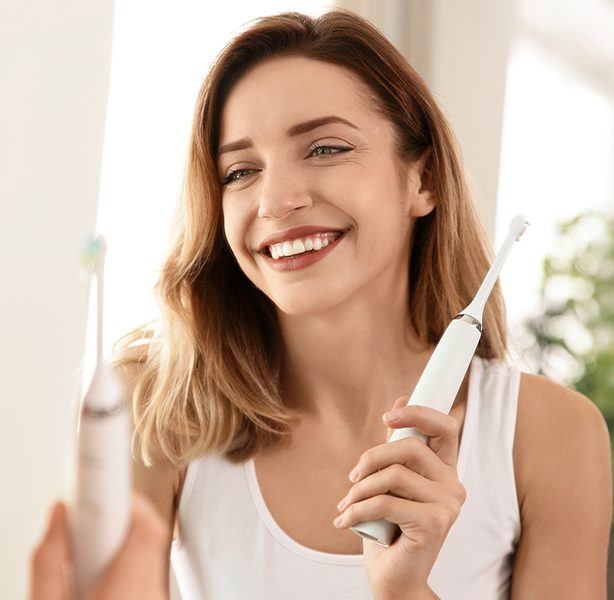 When it comes to maintaining a healthy smile, attending routine preventive visits is only half the battle. Our team can recommend certain kinds of toothbrushes, toothpaste, mouthwash, and floss that would meet your specific oral health needs. Plus, we can provide products that you won't find on the shelves of any store. These prescription-strength items can help patients who are dealing with problems such as frequent cavities, gum disease, sensitivity, and more.