Dental Implants – Whitney, TX
The Modern Way to Rebuild Your Smile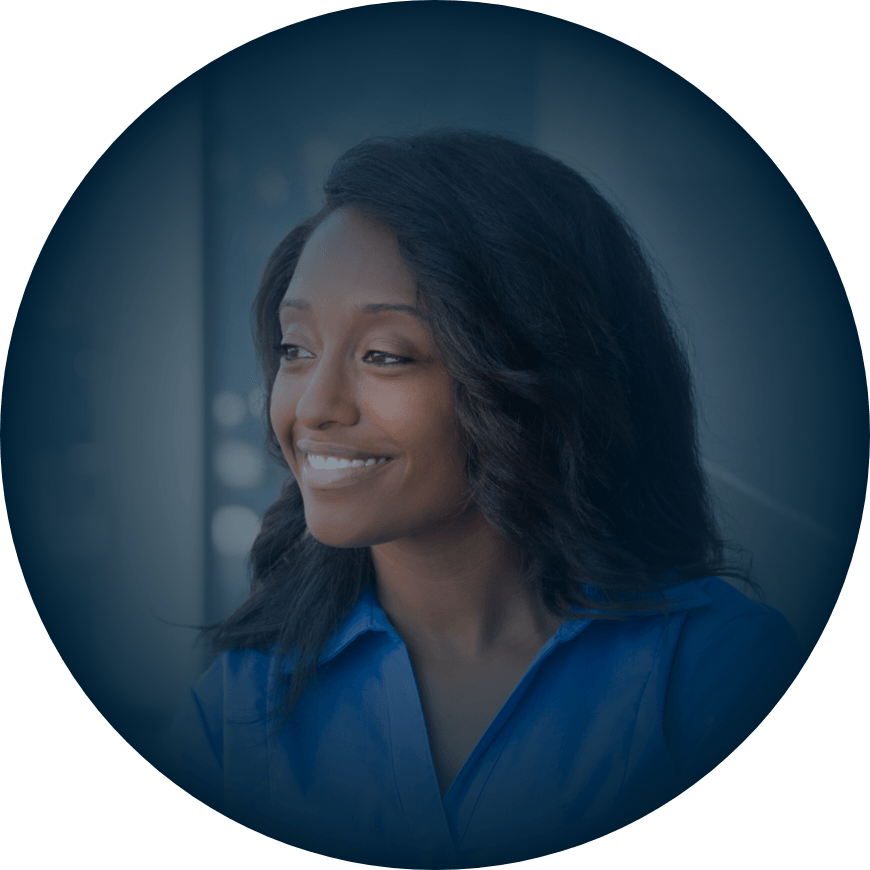 Over the past few decades, dental implants have become the most popular method of replacing teeth worldwide, and when you learn a little more about them, it's not hard to see why. Compared to traditional dentures and bridges, they are much more durable, last several times longer, and look and feel more natural. At Lake Whitney Dental, Dr. Jay Oakey is a dental implant expert who can place and restore them in-house. To find out if you're a good candidate for this treatment, call us today!
Why Choose Lake Whitney Dental for Dental Implants?
Entire Procedure Completed Under One Roof
Restorations Custom-Made for Every Smile
CT/Cone Beam Scanner Ensures Precise Treatment
What is a Dental Implant?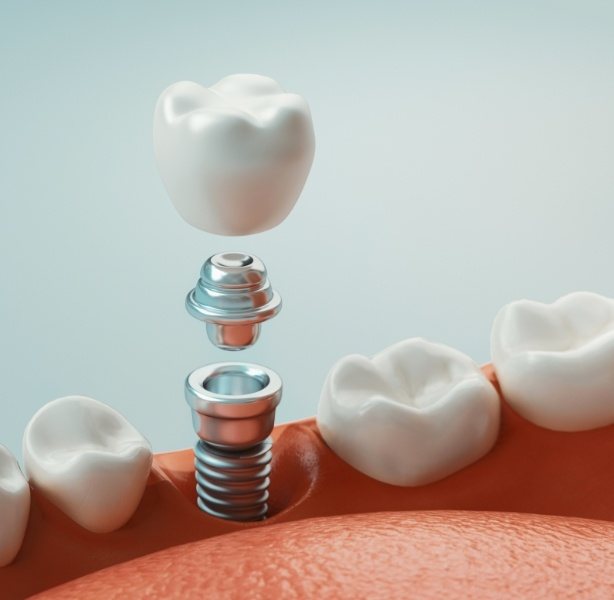 A dental implant is a small titanium post that acts as a new tooth root once it has been surgically inserted into the jawbone. Depending on how many teeth you've lost, a custom-made crown, bridge, or denture is placed on top. Implants bond with your jawbone just like real tooth roots, making them just as strong and stable as your natural teeth. They also directly stimulate the jawbone, preventing the bone loss that commonly occurs after tooth loss.
Benefits of Dental Implants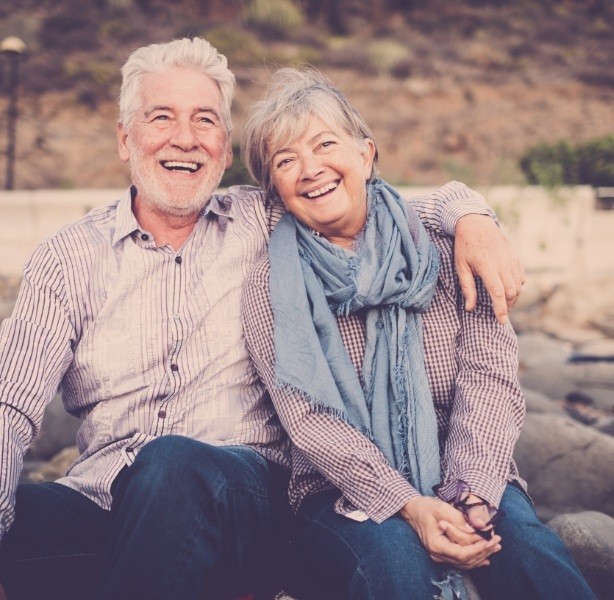 When you replace missing teeth with dental implants instead of a bridge or denture, here are some of the benefits you will enjoy:
Because implants are embedded in the jawbone, they won't slip around while eating.
Your prosthetic teeth will be personalized to resemble your real ones.
Implants don't rely on support from adjacent teeth to stay in place.
While a bridge or denture only lasts 7 to 10 years at most, dental implants can last 30 years or more!
Are Dental Implants Right for Me?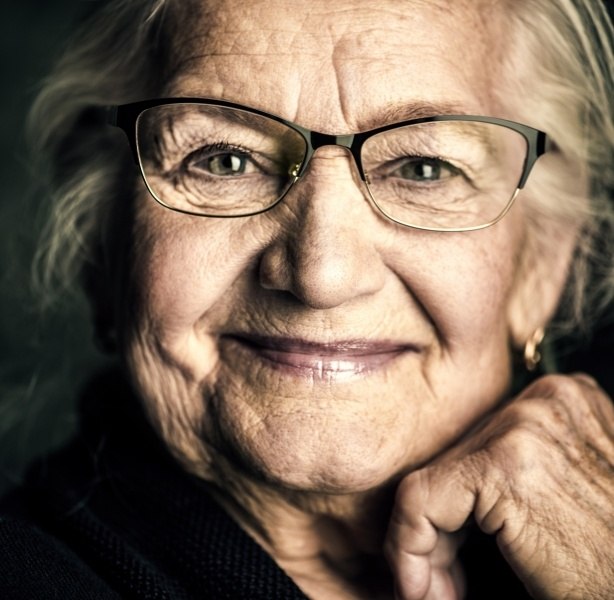 It doesn't matter how many teeth you've lost; dental implants can help you bring back your full smile. After examining your mouth, Dr. Oakey can discuss the following restorative options and decide which one would best suit you:
Missing One Tooth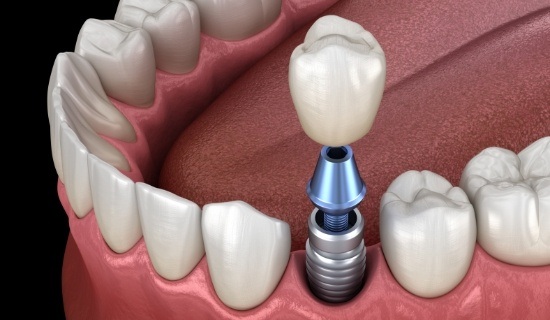 A single dental implant post can be placed into the jawbone to replicate the root of a lost tooth. The implant will be topped with a lifelike porcelain crown to give it a natural look. Unlike with traditional dental bridges, single implants don't require the surrounding teeth to be altered in any way, preserving your dental structure for much longer.
Missing Multiple Teeth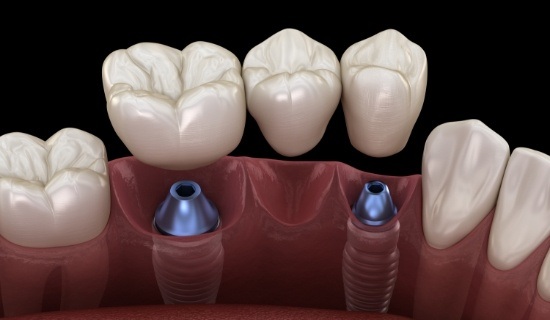 For patients who are missing multiple consecutive teeth, we can place an implant at either end of the empty space. These posts provide enough support to place a fixed dental bridge, which can replace up to three missing teeth in a row.
Missing All of Your Teeth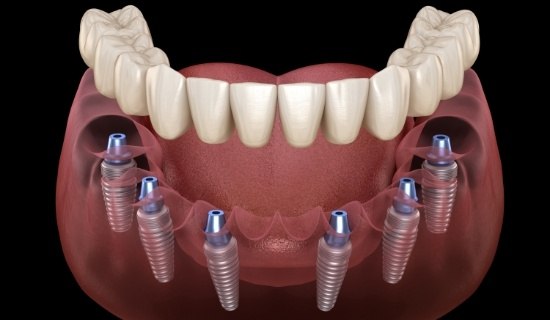 Even patients with no natural teeth left can rebuild their smiles with dental implants. Four to six implants placed throughout the jaw are enough to hold a full denture in place. We can adjust a patient's current denture to fit securely over implants, or we can design an entirely new prosthetic.
All-on-4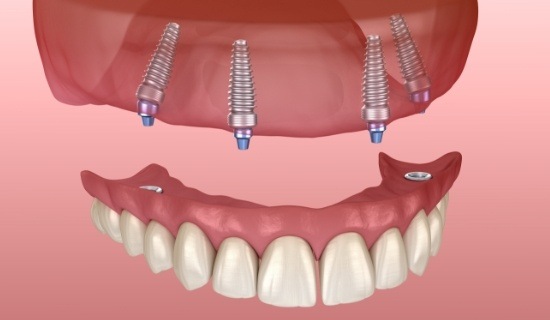 With All-on-4, we can restore an entire row of lost teeth in just one appointment. Four implants are placed at strategic locations and angles within your jaw, and a full denture is immediately placed on top of them. It's no exaggeration to say that this treatment is truly life-changing, allowing you to eat your favorite foods and smile confidently again.
Cost of Dental Implants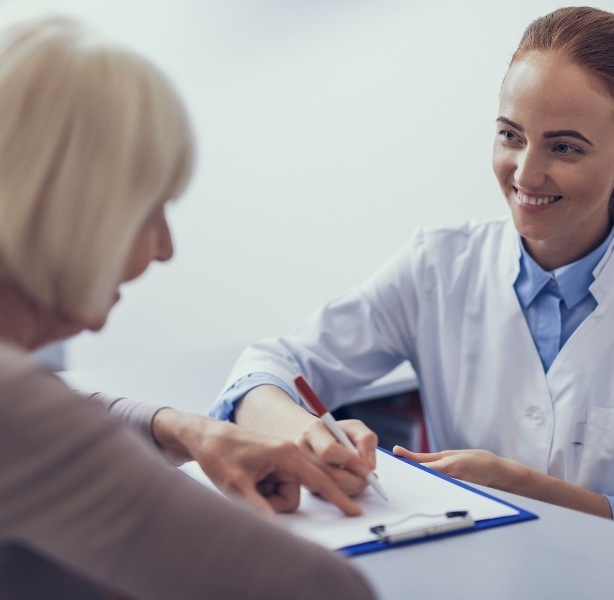 Due to their versatility, the cost of dental implants can vary greatly from patient to patient. Several factors can influence the price, such as the number of implants you need, where they will be located in your mouth, and whether you will require any preparatory treatments (like tooth extractions or periodontal therapy).
While dental implants admittedly have a higher upfront cost than traditional bridges and dentures, their unmatched longevity helps you save more in the long term. Conventional prosthetic teeth must be replaced multiple times throughout your life, compounding their initial lower price. Dental implants, on the other hand, are usually just a one-time investment.