Orthodontics/Braces – Whitney, TX
Your Solution for a Straighter Smile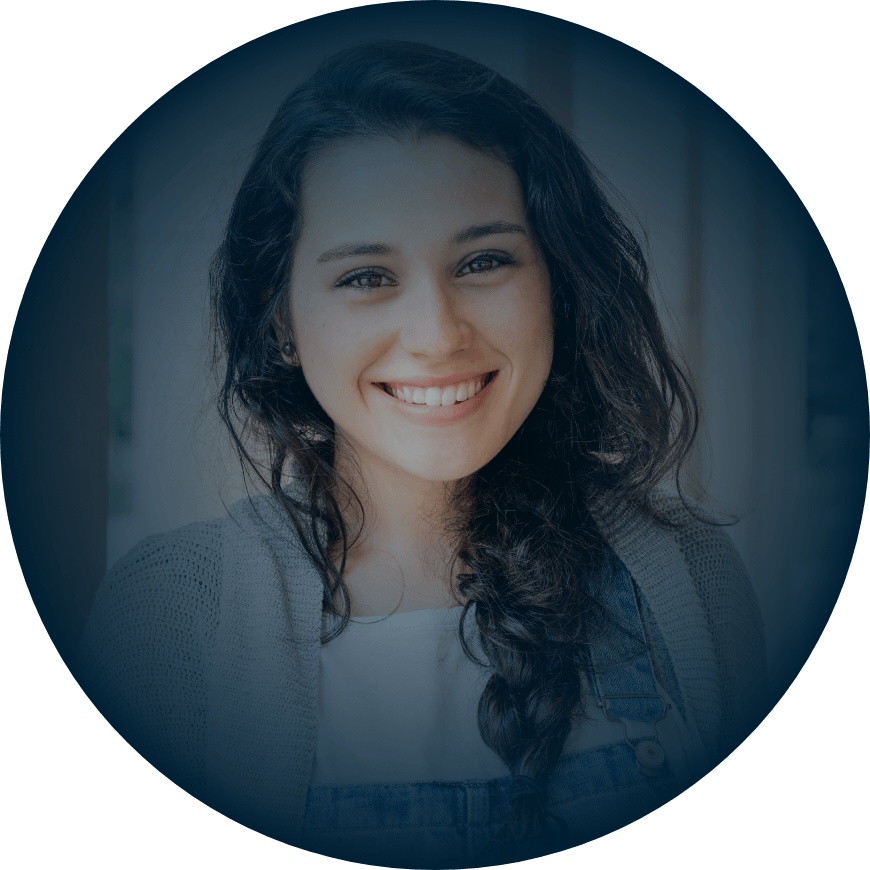 Everyone wants to have a perfectly even set of pearly whites. After all, many of us unconsciously assume people with straight teeth are more successful and attractive. The benefits of a uniform smile go further than that, though. Crooked teeth can lead to a host of oral health problems, such as chronic teeth grinding and a higher risk for cavities. Dr. Jay Oakey can help you straighten out your smile with the solutions described below. To learn which one is right for you, just give us a call!
Why Choose Lake Whitney Dental for Orthodontics/Braces?
Achieve a Prettier and Healthier Smile
Traditional Orthodontics for Severe Cases of Misalignment
Invisalign for More Discreet Treatment
Traditional Orthodontics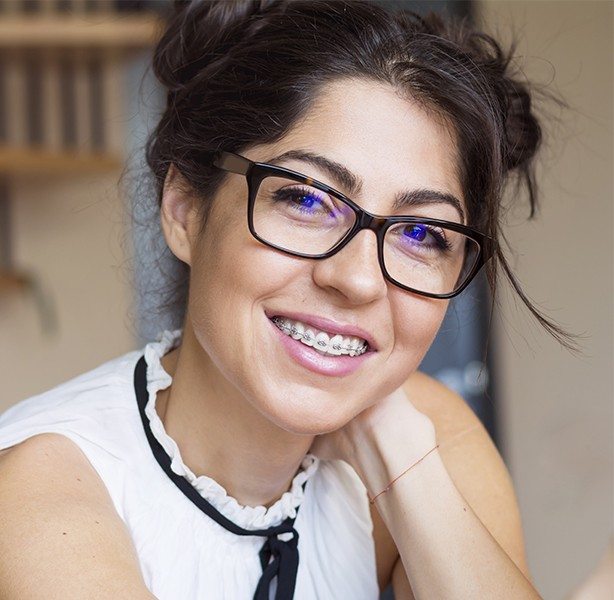 Traditional braces are undoubtedly an effective solution for patients with severely crooked teeth or bite alignment problems (like overbite, underbite, and crossbite). Metal brackets are placed on each of your teeth, and a wire is threaded through them to gently shift them into their ideal straight position. Every few weeks, you'll visit us so that we can adjust your braces and ensure your treatment is progressing swimmingly.
Invisalign Clear Braces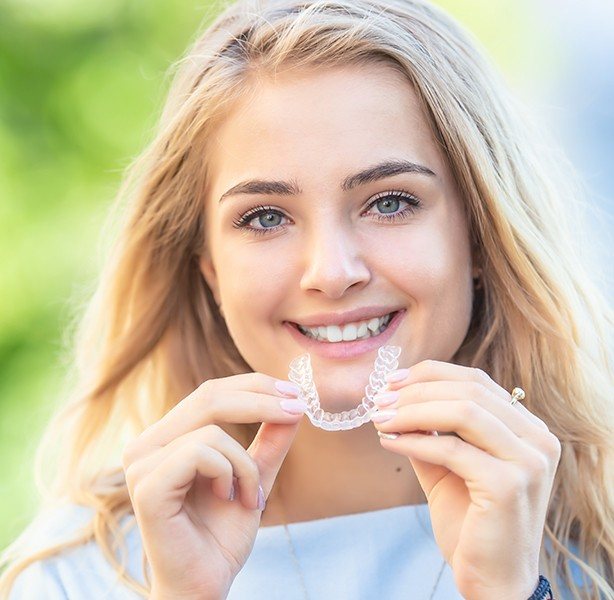 If your teeth are only slightly or moderately misaligned, you might be a good candidate for Invisalign. These clear aligners gently move your teeth without being noticeable or restricting your diet. The Invisalign process is pretty straightforward. After wearing a set of aligners for about two weeks, you'll just switch to the next pair in the series. Throughout treatment, you'll have periodic appointments with us to make sure your teeth are shifting as they should.