Sedation Dentistry – Whitney, TX
Feel Calm Enough to Get the Care You Need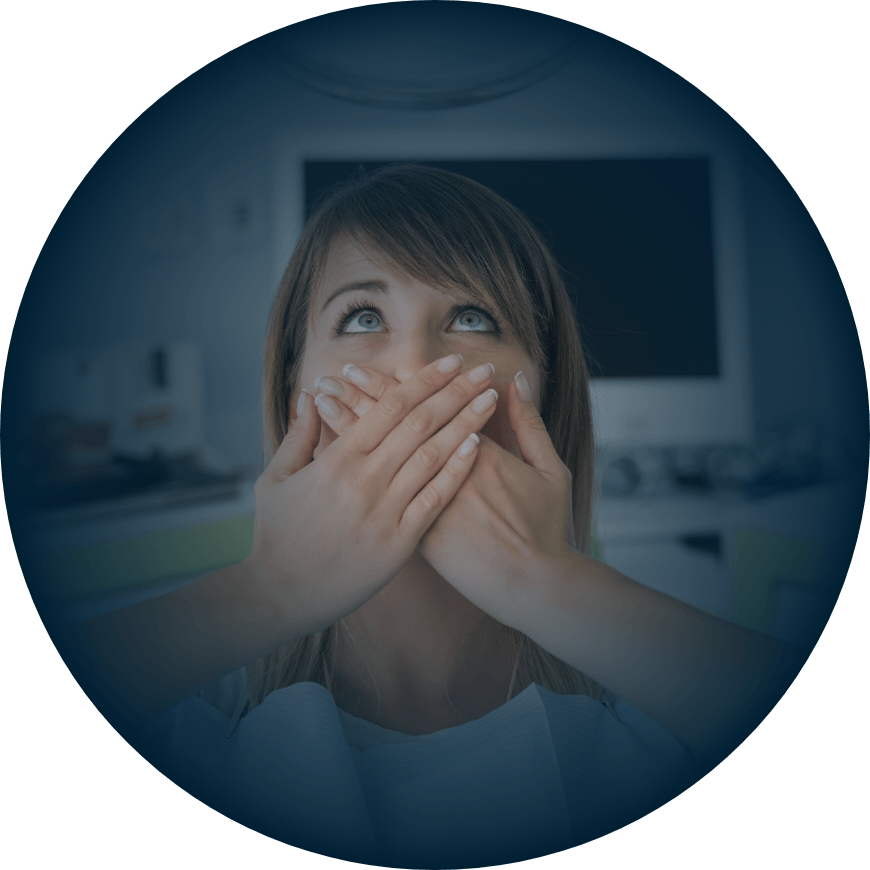 Do you struggle with a fear of the dentist? Dental anxiety is fairly common, but avoiding the routine care you need can put you at risk for serious oral health problems. At Lake Whitney Dental, we can soothe your nerves and help you relax in the dental chair. Our in-house anesthesiologist, Dr. Jennifer Cross, comes into the office three times a month to deliver hospital-level anesthesia in the convenience of our dental office. If you think you'll need a little help calming your dental anxiety, just let us know before your appointment so that we can make your visit as comfortable as possible.
Why Choose Lake Whitney Dental for Sedation Dentistry?
Multiple Sedation Options Available
Safe for Patients of All Ages
Hospital-Grade Anesthesia Available
Oral Conscious Sedation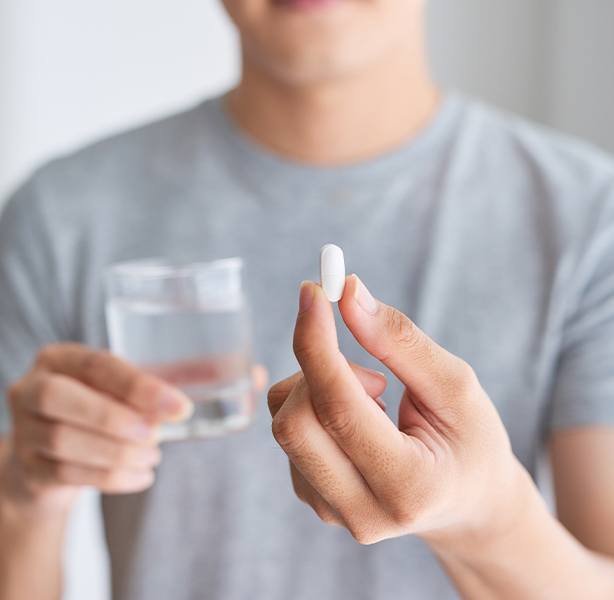 Patients with moderate anxiety may benefit from oral conscious sedation. You'll take this potent anti-anxiety pill about an hour before your appointment. By the time we're ready to begin, you'll be in a state of relaxed euphoria. During your procedure, you'll still be awake, but you will very likely not remember many details later. Because this sedative is so effective, you'll need a friend or family member to drive you to and from our office.
Nitrous Oxide Sedation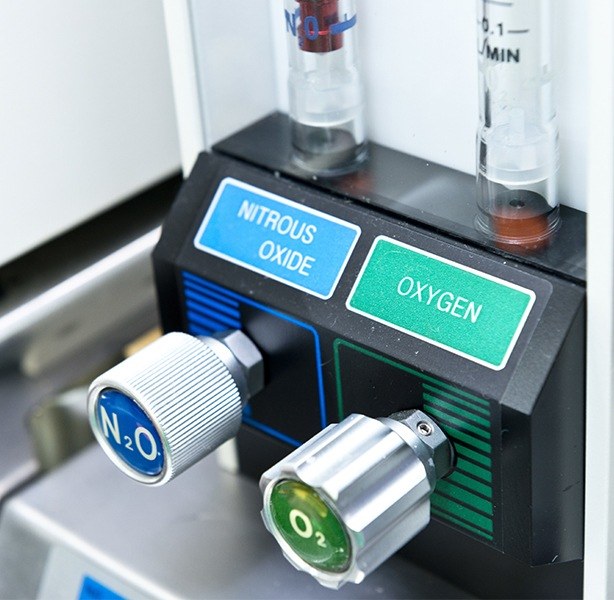 For mild anxiety, we might choose nitrous oxide sedation. This fast-acting mixture of nitrous and oxygen is inhaled through a nasal mask that you'll wear for the duration of your procedure. Once we're finished and we take off the mask, the relaxing effects of the gas should begin to dissipate right away. Most patients are able to drive themselves back to work or home within half an hour or so.
IV Sedation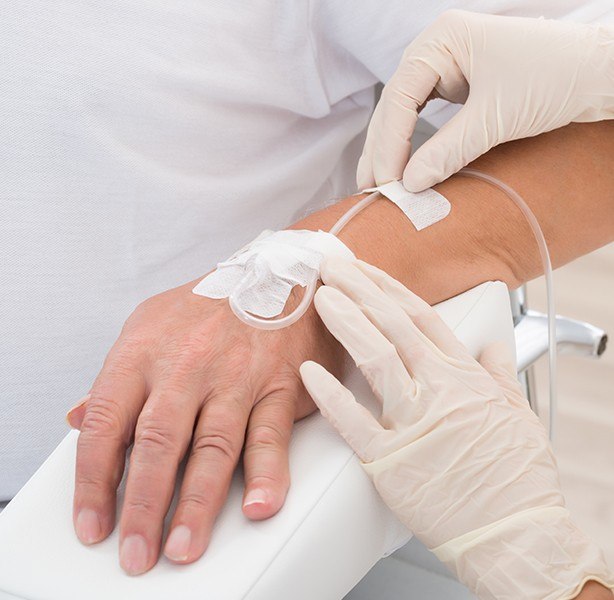 In cases of extreme anxiety or fear, we offer intravenous (IV) sedation. With this method, Dr. Cross can deliver powerful sedatives directly into your bloodstream to calm your nerves almost immediately. However, you'll still be conscious enough to tell us if you believe you'll need another sedative to feel truly relaxed. IV sedation is particularly ideal for patients with certain cognitive or physical disabilities who may have trouble sitting comfortably in the dental chair for long periods of time.
General Anesthesiology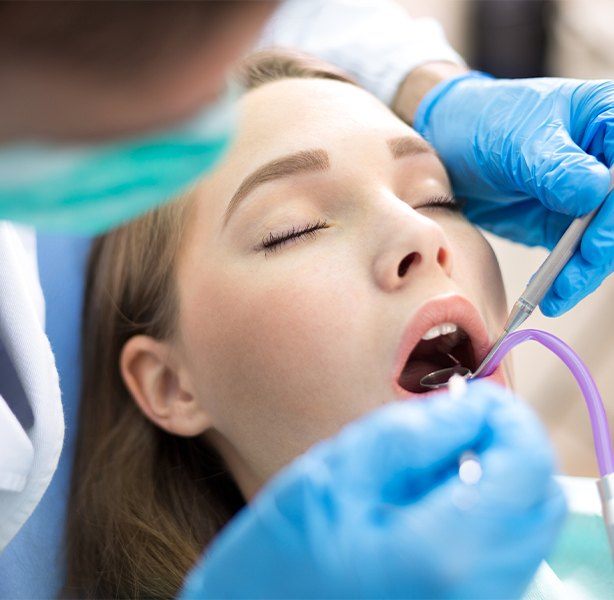 Although general anesthesiology is more commonly used in medical procedures like surgery, it can be beneficial if you're getting a significant amount of dental work done or if you're undergoing a complex procedure. Under Dr. Cross' careful supervision, you'll be put into a sleep-like state that suppresses all reflexes and sensory signals to the brain. It can greatly help those who are severely anxious or sensitive to discomfort.
Sedation Dentistry for Kids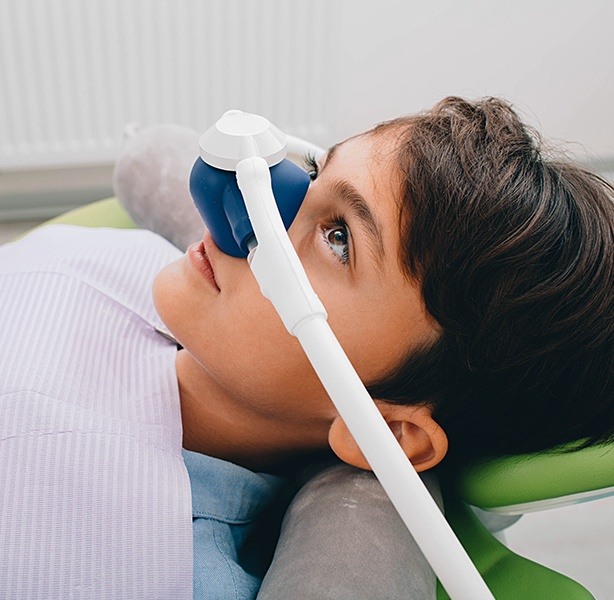 While our friendly office is enough to calm most of our young patients' nerves about dentistry, some kids, particularly those with special needs, may still need a bit of help relaxing. Depending on the extent of your child's anxiety, we can administer any of the above sedatives to give them a stress-free dental experience. Rest assured that all of these treatments are perfectly safe for your little one.